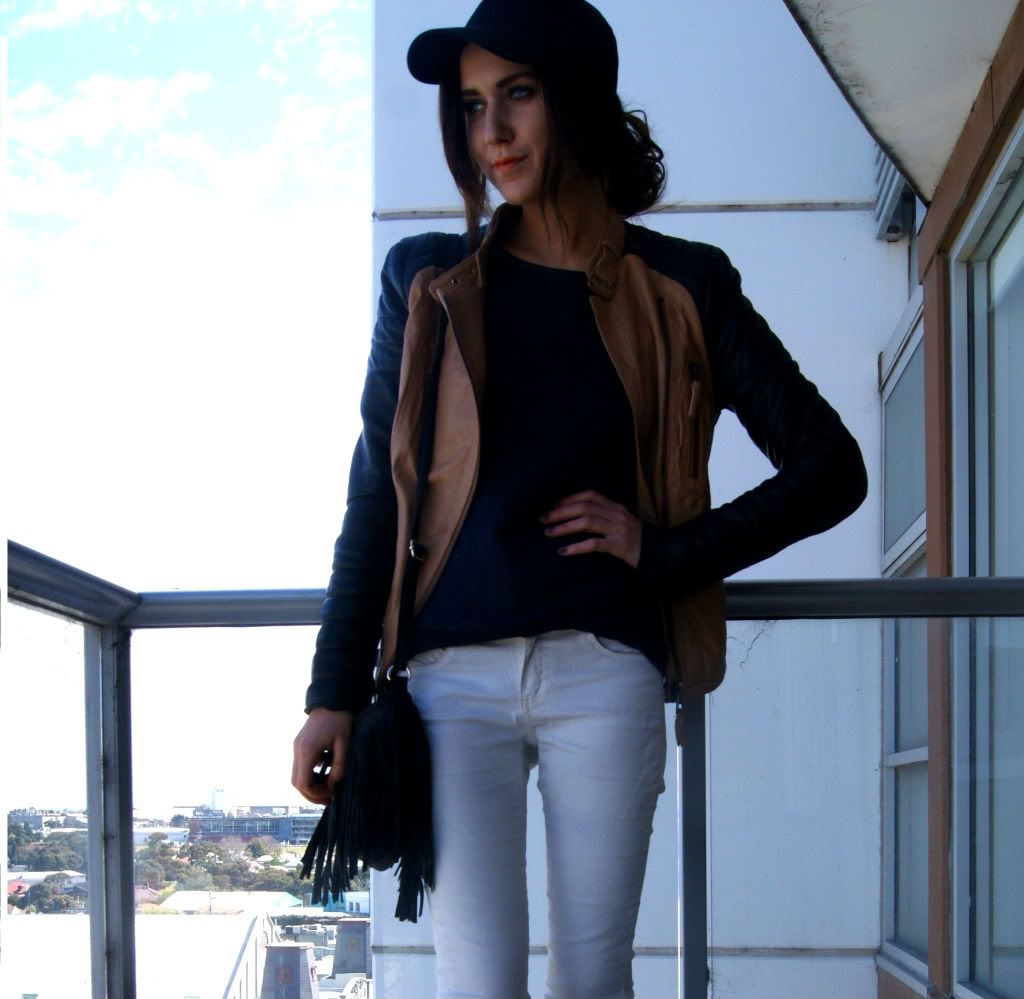 Jacket- Zara. Top- ZaraMen. Bag-Thrifted. Jeans-Zara. Cap- Market. Shoes- Zoomp
Hello Everyone!
As promised, here is my new two tone number from Zara. I feel bad for abandoning all of my other leather jackets in aid of this one but its just so pretty I cant help it!
I am still loving these coated white denim trousers that I got from Zara a couple of months back but on the look out for some proper denim ones too- I have my eyes on a pair from american apparel.
Ive wanted a baseball cap for a little while but I struggled to find just a completely plain black one with no mesh or leather or anything that actually fitted my head properly so was super super pleased when I found this little market beauty which I actually bought because I got stuck in the rain.
I have lots of pretty things to show you guys this week, some exciting purchases over the weekend! I
Hope you've all been having a nice Tuesday!
Nic
xxx