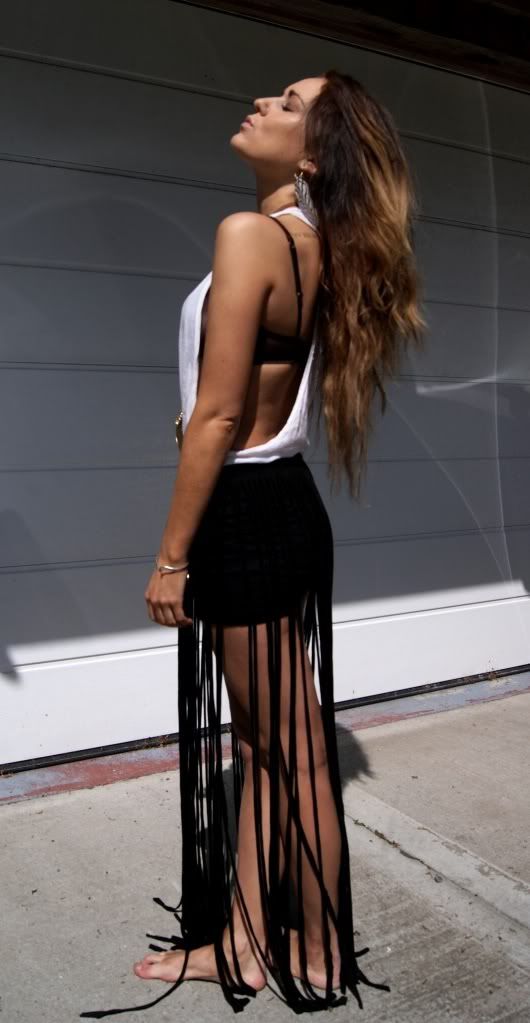 I bought this tasseled skirt from ASOS a little while ago and I love love love it! I am so tempted to invest in the beige version too because it would be perfect for any festivals and holidays coming up.
It was really nice and sunny today so decided to go all barefoot and bohemian in the garden while trying to get some Uni work done too.
It was a bit of a lost cause though really, just far too tempting to have a cheeky nap on the grass after some late night antics.
I had a really cool night celebrating my friend Steph's birthday and ended up hanging out with a friend until five o'clock this morning in a wonderfully crafted duvet Teepee. We got some amazing tunes on the go and got lost in the Teepee world, a great way to bring in a Tuesday.
Hope you've all had a good day.
Nic
xxxxx
p.s I'm holding this cute cable knit cardi hostage from his owner just now but thought I'd give it a debut on my blog before it is returned :)